Fortis Mohali Hosts Regions first Workshop on Biomedical Waste Management in collaboration with CAHO
2 min read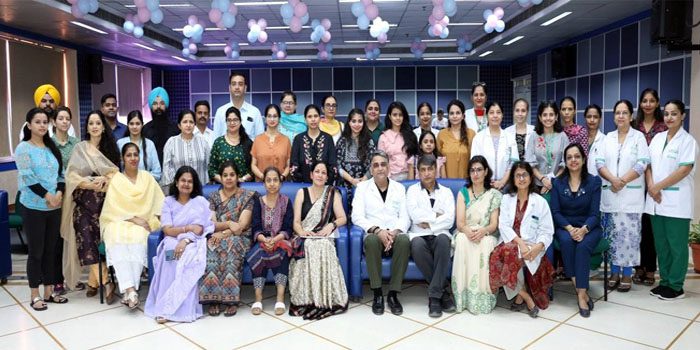 Mohali, August 11, 2023: Fortis Hospital Mohali, in collaboration with CAHO (Consortium of Accredited Healthcare Organizations), successfully conducted the region's first-ever workshop on Biomedical Waste Management (BMW). This prestigious project, funded by the World Health Organization (WHO), aimed to address the crucial issue of BMW management in hospitals and ensure compliance with established regulations.
The primary objective of the project was to organize a regional workshop focused on BMW management in healthcare facilities and have a thorough gap assessment to gauge compliances with BMW management rules at the participating hospital.
Under the able guidance of Dr. Shweta Prabhakar, Head of Quality and Patient Safety at Fortis Hospital Mohali and the Project Coordinator, the inaugural regional workshop took place at the hospital. It saw the participation of 48 professionals representing various hospitals, including government and private institutions, in the northern region.
The two-day workshop served as a vital platform for attendees to deepen their understanding of BMW segregation, disposal, and treatment methods. Experts conducted engaging group discussions and interactive sessions, providing valuable insights into day-to-day practices related to BMW management.An essential component of the workshop involved raising awareness about waste management regulations in India. This initiative aimed to enhance knowledge and ensure proper implementation of BMW management practices across healthcare institutions in the region.
Furthermore, the participants were provided with complimentary access to a cutting-edge digital tool designed for BMW facility assessment. This tool will aid hospitals in evaluating their existing waste management systems and identify areas for improvement.
The event garnered significant attention and was graced by the presence of distinguished guests, including Dr. Vikramjit Singh Dhaliwal, Medical Director of Fortis Mohali; Dr Bhavneet Bharti, Director Principal, Dr BR AIMS,Mohali; BMW consultants from the World Health Organization (WHO) India, and CAHO representatives.
Leading experts in the field of Biomedical Waste Management, namely Dr. J. Jayalaxmi, Dr. Anita Sharma, and Dr. Shweta Prabhakar, served as faculty experts for the workshop. Their presence and guidance ensured the participants gained valuable insights and practical knowledge.
The success of this regional workshop has set a commendable precedent for addressing the critical issue of biomedical waste management. Fortis Hospital Mohali, is committed to making a positive impact on healthcare waste management practices, safeguarding the environment, and ultimately improving public health in the region