One-year-old infant born with complex congenital heart defect undergoes successful open-heart surgery at Fortis Mohali
2 min read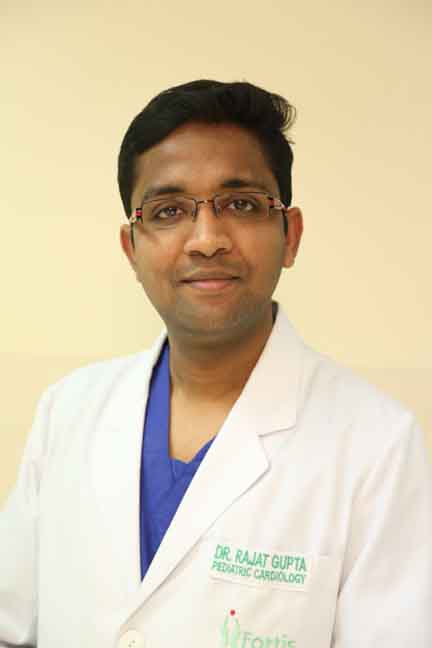 Chandigarh, September 15, 2022: The Department of Pediatric Cardiac Sciences at Fortis Hospital Mohali gave a new lease of life to two Sangrur-based children suffering from congenital heart defects. The term 'congenital' refers to a defect present at birth and ranges from a hole in the heart, tightness of the valve to complex heart diseases. Any delay in medical intervention can prove to be life threatening. The team of doctors led by Dr Rajat Gupta, Senior Consultant, Paediatric Cardiology, Fortis Hospital Mohali, recently treated a one-year-old baby with a congenital heart defect.
The baby was underweight, had trouble breathing along with feed intolerance, and had cyanosis (bluish discolouration around the lips). The Patient was brought to Dr Gupta at Fortis Mohali in August this year. Dr Gupta examined the baby and subsequent medical examination revealed that the child had Tetralogy of Fallot. The condition (Tetralogy of Fallot) occurs when a baby's heart does not develop in a proper manner and hence, oxygen-deficit blood flows out of the heart and into the rest of the body. Dr TS Mahant, Executive Director, Cardiothoracic and Vascular Surgery, Fortis Mohali, conducted an open heart surgery and corrected the defect. The baby was discharged five days after the operation and has fully recovered.
In another case, a 14-year-old Patient was experiencing trouble in breathing, palpitations, syncope (or blackout), reduced exercise tolerance and easy fatigability. She approached Dr Gupta at Fortis Mohali in August this year. Medical evaluation revealed Atrial Septal Defect – a hole in the heart between the upper chambers (atria). This defect allows oxygen-rich blood to enter into the oxygen-poor blood chambers in the heart. If the ASD is large, extra blood is pumped into the lungs and can damage the heart and lungs.
Dr Gupta closed the hole in the Patient's heart with an ASD Device, thereby avoiding an open heart surgery. The Patient was discharged two days after the operation and is leading a normal life today.
Discussing the cases, Dr Gupta, said, "Awareness needs to be spread on the early detection of congenital heart defects. Sometimes, the heart is so malformed that it cannot be fully repaired even with multiple surgeries. In such a scenario, a series of surgical procedures can improve the blood flow, thereby improving the symptoms and prolonging life."
The Department of Paediatric Cardiac Sciences at Fortis Mohali is the only centre in the region to receive patients not only from Punjab, Haryana and Himachal Pradesh, but also from Pakistan, Afghanistan, Iraq, Mongolia and South Africa.