4 Students of Allen Chandigarh secured under 200 AIR in NEET (UG) 2022
2 min read
Chandigarh, September 8, 2022: Tanishka, from Allen Career Institute, Kota topped in NEET (UG) 2022 by securing AIR 1. Allen Career Institute, Chandigarh is the only institute in the region which has produced 4 students in Top 200 AIR, 11 Students in Top 500 AIR and 17 Students in Top 1000 AIR.
Devika Loomba AIR-108 NEET(UG) 2022
Devika Loomba's mother is a Maths teacher and father is in stock market trading.
Ayush Goel AIR-136 NEET(UG) 2022
Ayush's Father is a businessman by profession and mother is a homemaker.
Ayush has interest in singing.
Devika Anand AIR 173 NEET(UG) 2022
Devika's mother & father both are professors in Punjabi University.
She also secured 8932-CRL in JEE Main with 100%ile in Chemistry.
Also in Class 12 (PCB) category, she secured AIR 116 with State Rank 2 in NSTSE.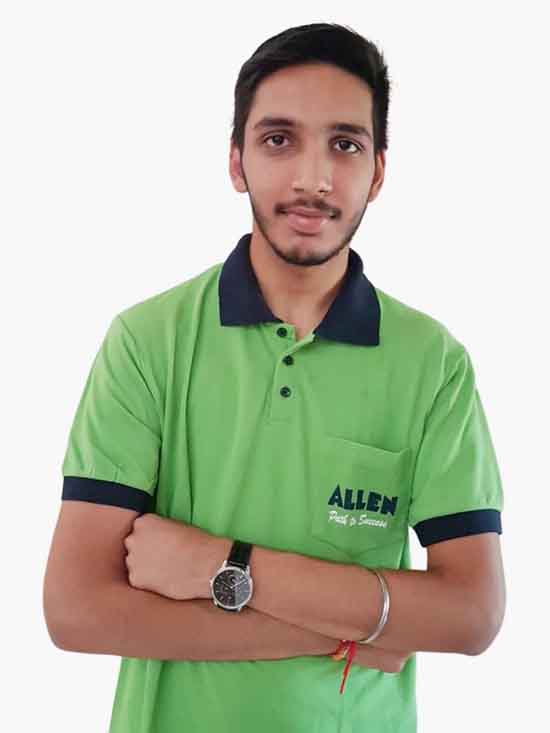 Geetansh Mittal AIR-191 NEET(UG) 2022
Geetansh Mittal has been a bright student in his school exams and now in Competitive exam too. He is NTSE & KVPY Scholar. He also has an interest in football.
Geetansh's father is a businessman and mother is a homemaker.
National Testing Agency conducted the National Eligibility cum Entrance Test (UG) for 1,872,343 candidates in which 1764571 students were present at 3570 different Centres located in 497 Cities throughout the country including 14 Cities outside India on 17 July 2022 (Sunday) from 02:00 P.M. to 05:20 P.M. (IST) for admission in 91,927 MBBS, 26,949 BDS seats of Medical Colleges in the country.
The Examination was conducted in 13 languages (Assamese, Bengali, English, Gujarati, Hindi, Kannada, Malayalam, Marathi, Odia, Punjabi, Tamil, Telugu, and Urdu).
The examination was also conducted for the first time in Abu Dhabi, Bangkok, Colombo, Doha, Kathmandu, Kuala Lumpur, Lagos, Manama, Muscat, Riyadh, Sharjah, Singapore along with Dubai and Kuwait City.
A re-examination was conducted for affected candidates in Kollam, Sriganganagar, Nagaur, Kushinagar, Bhind, Hoshangad, Begusarai, and Thane. The examination was conducted in English and Hindi only. And finally the result was declared on 07 September 2022 by NTA.
Allen Chandigarh is the most consistent institute, which has produced the best result in NEET (UG) in the region. Allen Chandigarh is the only institute who has produced the highest number of selections in NEET (UG) 2022 in comparison to any single institute in Chandigarh.
Academic Head Pre-Medical Division Arun Sharma revealed that all the students were very sincere and obedient. They diligently followed all the instructions given to them in letter and spirit. They performed best in the odd situation of delay in exams. Students have tremendous interest in conceptual thinking and they never believed in rote learning. Sadanand Wani applauded the team as well as students for their extraordinary efforts and never give up attitude even during the entire pandemic period.