Doctors at Fortis Mohali restore 7-year-old boy's hearing ability through Cochlear Implantation Surgery
2 min read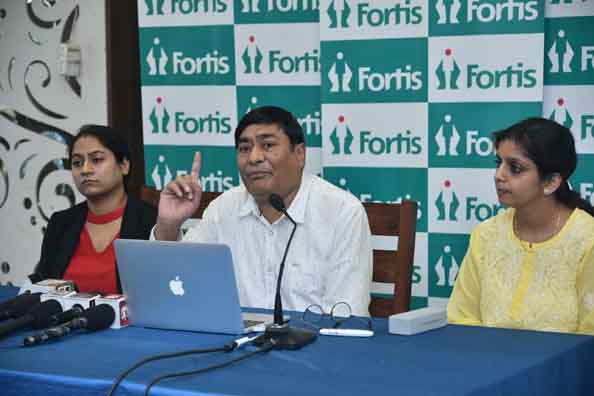 Chandigarh, September 7, 2022: The ENT Department at Fortis Hospital Mohali recently restored hearing in a 7-year-old boy, who was also suffering from speech and language disorders, despite being fitted with appropriate hearing aid for the past two years, through Cochlear Implantation. Dr Ashok Gupta, Director, Department of ENT, Fortis Hospital Mohali, performed Cochlear Implantation on the Patient earlier this month, following which he was able to hear better and comprehend sound.
The cochlea is the part of the inner ear involved in hearing and any damage to its cells can cause hearing loss. Cochlear Implantation is the only technology in the world which can restore hearing loss and improve speech understanding.
The Patient had hearing difficulty for quite some time and despite visiting several hospitals across the country, his condition had not improved. He finally met Dr Gupta at Fortis Mohali where subsequent medical evaluation revealed damaged sensory hair cells in the Patient's ear. The team of doctors led by Dr Gupta operated on the Patient and inserted the implant inside the ear. A cochlear implant is an electronic device that improves hearing wherein an implant is placed inside the ear (cochlea) and a device (processor) is placed outside. The cochlear implant stimulates the auditory nerve and helps the Patient understand sound and speech.
Discussing the case, Dr Gupta, said, "Cochlear Implantation is a boon for people who have hearing difficulty. The implant improves hearing and this helps reduce psychological and social pressure on the individual. It helps restore a person's sense of hearing with excellent outcomes."
Dr Gupta further added "Fortis Mohali also offers the ADIP Scheme (Assistance to Disabled Persons for Purchase / Fitting of Aids and Appliances) wherein children from underprivileged backgrounds with hearing problems can get cochlear implantation free of cost. ADIP is a scheme initiated by the Ministry of Social Justice and Empowerment, Government of India."
Dr Gupta, who has performed 1,001 cochlear implant surgeries, is one of the few ENT Surgeons in the country to perform the maximum number of cochlear implants.