Monitor blood pressure at regular intervals to prevent heart-related problems, says Dr Ankur Ahuja
2 min read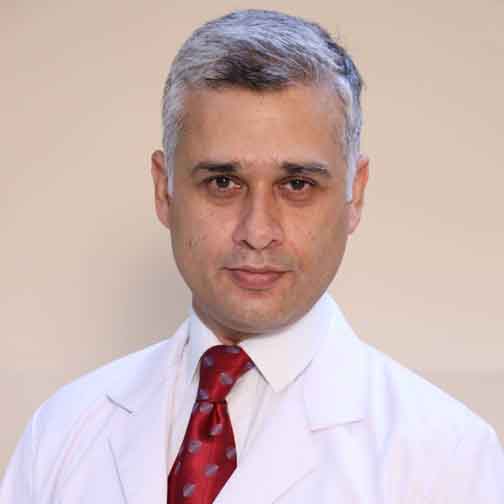 Chandigarh, May 16, 2022: Hypertension or high blood pressure is a very common ailment existing in our society. In fact, it is estimated that 15-25% of Indian adults have hypertension, but a majority of them remain oblivious about the disease.
Hypertension or high blood pressure (BP) — commonly termed as the 'silent killer'— poses a great risk for heart attack (myocardial infarction), stroke, heart failure, atrial fibrillation, peripheral arterial disease and aortic dissection/aneurysm.
On the occasion of World Hypertension Day on May 17, Dr Ankur Ahuja, MD, DM, Senior Consultant, Cardiology, Fortis Hospital Mohali, in an advisory explains the causes and how to safeguard oneself from hypertension.
Stating that prevalence of hypertension is rising fast among Indians, Dr Ahuja, said, "Women are more likely to have high blood pressure as they get older. It is important that one should keep a tab on one's BP level and consult a cardiologist for assessment."
What is hypertension?
Hypertension is blood pressure that is higher than normal i.e. blood pressure above 140/90, while pressure above 180/110 is termed as severe hypertension. It is a common belief that headache and hypertension are the same. However, both the health conditions are separate. In fact, those suffering from hypertension don't usually exhibit symptoms till later complications arrive. It is important that every individual should keep a tab on their blood pressure.
Causes
Stress is a major factor that can hamper one's health over time. Lifestyle habits such as overeating and weight gain, inactivity or drinking alcohol can lead to further increase in blood pressure. Chronic health conditions such as kidney disorders, obesity, diabetes and sleep apnea are commonly associated with hypertension.
Prevention
Dr Ahuja advises that even if one does not exhibit any symptoms, it is important to get their BP checked regularly.
• Reduce salt intake, particularly the amount we add to our salads and drinks.
• Avoid food items that are high in sodium content such as pickles and chutneys.
• Abstain from over-consumption of alcohol and limit it to only 60ml per day.
• Undertake aerobic exercises like walking, running, badminton, swimming.
• Avoid processed and red meats.
• Keep a watch on your weight.
Advisory
Dr Ahuja says introducing changes in lifestyle can help reduce blood pressure to a large extent and further reduce dependence on blood pressure medication. "If medicines are taken regularly, they go a long way in the slowing progression of BP and preventing its related complications. It is also important to manage other co-existing lifestyle disorders such as diabetes, cholesterol, smoking etc to lead a healthier life," added Dr Ahuja.